Recovering bad debt can leave your organisation counting the cost of lost time and resources. If you issue at least 5 to 10 County Court Claims a month, there is a low-cost case management solution: Delta Credit Manager from debt collection software specialists, Allied Factors Limited.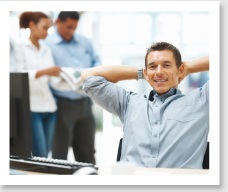 This fast, easy-to-use and affordable debt software not only enables you to submit Claims, Judgments and Warrants electronically to the County Court Bulk Centre (CCBC) as secure XML over the Internet. It also helps you Claim more from debtors, increasing the revenue you receive.




A WEALTH OF FEATURES.
Available in network or standalone options, Delta Credit Manager delivers all these features and more.
___________________________________________________________
✔
Transmits Claim data to CCBC
✔
Uses the MoJ's superb SDT
Web Service over the Internet
✔
Uses Microsoft .NET and MS SQL Server database
✔
Accepts CSV (comma-separated
value) from all accounting
systems
✔
Includes advanced context-
sensitive help function
✔
Manages 4 x CCBC file types –
Claims, Judgment, Warrant and
Claim Status Update
✔
Automatically produces XML
for transmission to the CCBC
✔
Produces and prints CCBC files;
standard and custom chase
letters; Statutory Demand forms;
standard and customised letters;
legal documents and more…
✔
Features comprehensive case
management tools
✔
Automatically calculates and
adds interest, Court fees and
Fixed Solicitors Costs.
✔
SSL Security Certificate supplied
A WORLD OF BENEFITS.
Delta Credit Manager makes managing debt recovery faster, easier and more efficient than ever before.
___________________________________________________________
Save time.
Avoid the delays of paper processes with an automated electronic solution that submits Claims immediately.
Reduce costs.
Submitting to the CCBC costs less than civil Court and solicitor procedures. The solution also makes your operations more efficient. See how much you could save.
Increase revenues.
Delta Credit Manager enables you to instantly add fines and interest to late invoices, ensuring you get what you deserve.
Improve accuracy.
Electronic submissions are less error-prone than paper-based processes.
Simplify management.
Delta Credit Manager neatly and securely stores all your forms and invoices, so they're always at hand.
Enhance accounting software.
The solution is compatible with almost all accounting software, extending their features to include.

Why submit Claims electronically? Find out how using Delta Credit
Manager can save your organisation valuable time and money.

Click to create a Claim N1 batch, with costs, interest and Fixed Solicitors Costs, included automatically Transmit the XML to the CCBC using a Security Certificate Obtain Primary Feedback in two minutes from the CCBC Enter Judgment in default 19 or 33 days later Transmit XML to CCBC to see Judgment on MCOL website Transmit XML Warrant file to CCBC or alternative Court enforcement (printed forms automatically include correct details and fees)

Why submit Claims
electronically?
Find out how using Delta Credit
Manager can save your organisation
valuable time and money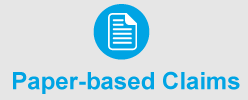 Identify unpaid invoices total Calculate interest for each invoice Calculate Court fees Calculate other costs including penalties and Solicitors' fees Print off N1 Claim form Complete N1 Claim form Post with cheque and wait 1 or 2 days to arrive at Court Await Court processing, which takes 3 to 5 days (Claims are often sent on to Salford Business Centre for re-typing) Receive N225 receipt/Judgment from the Court Calculate interest less any payment, then complete and send form N225 by post to the Court Enforce Judgment by printing and completing Court forms, then post to the relevant Court